ACE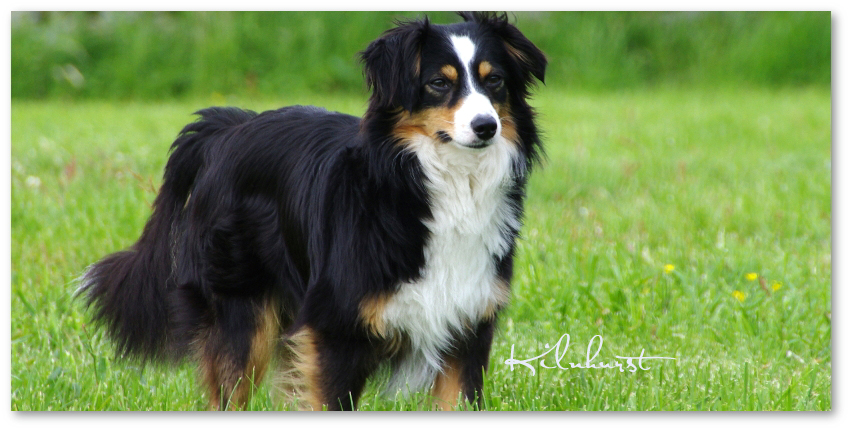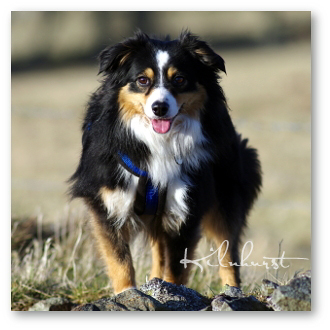 Ace is the son of our Ringo and a Roadie-Jolly daughter, Koda (Kilnhurst Carma Chameleon, who lives with Ivormyth -formerly Ivorred - Miniature American Shepherds.)
Ace is very much like his late father in both looks and temperament, talking to you in the same cute grunts, dancing in circles when he's happy and running at you in a classic aussie U-shaped greeting. Ace is a very affectionate boy with his close family. He frequently launches himself into your arms from a standstill for a cuddle and is guaranteed to be found in the same room in the house as we are.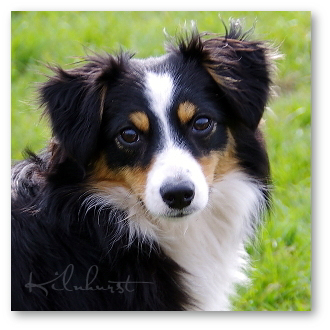 Small in stature but big in character, Ace enjoyed basic obedience classes and sailed through his KCGCDS - Bronze with no effort at all. Despite being a fine athlete he flat-out refused to do Agility, choosing instead a career for himself in Mantrailing and Scentwork; he has a phenomenal talent when it comes to using his nose. Ace is happiest when his harness and long line come out and he's off out in the fields and moors, tracking down a 'missing' person. It was Ace's love of all sports Scent related, that opened up a whole new world of dog training for us both.



Ace Stats
| | |
| --- | --- |
| Date of birth | 04.06.2015 |
| BVA Hips (HD) | 4:4 |
| BVA Elbows (OCD) | 0:0 |
| BVA eye test | cleared annually (most recent 18.05.18, 3yrs) |
| DNA Clear (normal) for | PRA, CEA/CH, CMR1, HSF4, PLL, TNS, MDR1, IGS, DM |
| Tail | long |
| Height | 15.5", 39.5cm |