KODIAK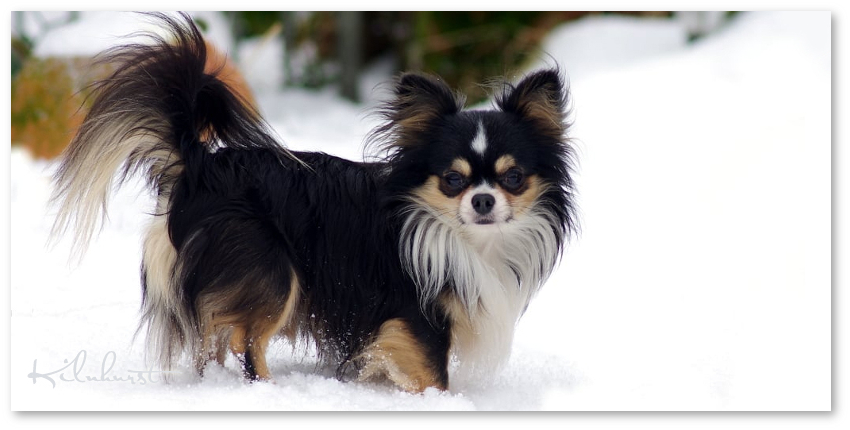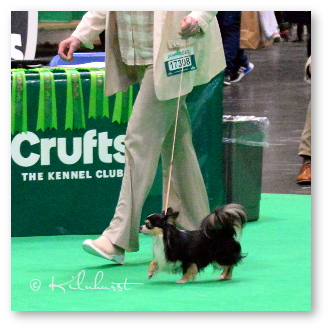 Kodiak is a stunning import pedigree boy from Polish show kennel Dogomania. It was love at first sight with Kodi when we first saw his photos and having met him for real a year later we were both super-smitten with this gorgeous, mild-mannered, cuddly little gentleman.
A few months later we were honoured to be offered the opportunity for Kodi to become the fourth member of our Chihuahua gang, arriving in November 2020. He has fitted in here seamlessly, he gets along with everybody and is just the sweetest little guy to live with.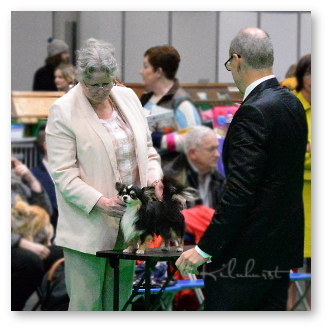 Kodi has a glittering pan-European pedigree, packed with multiple show Champions. As a Junior, Kodi had been shown and well placed at Crufts. I decided to revisit his show career and after months of training the partnership at ringcraft classes and determined encouragement from our trainer, Kodi returned to the show ring with me in tow.
At our first Championship show together Kodi gained his Stud Book number and qualified for Crufts for life. What a superstar! We attended Crufts 2023 where Kodi showed extremely well in a superb international field. I was so proud of our boy and I absolutely took the best dog home!