Planned Litters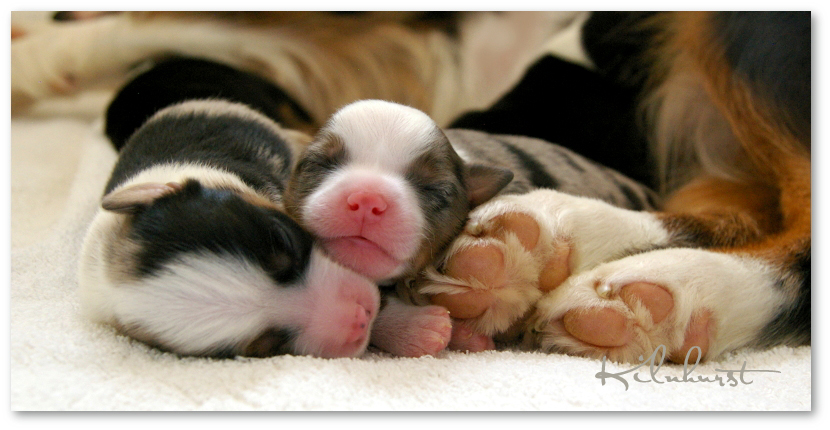 Please remember that plans are just that - plans - and are subject to change!

Miniature American Shepherds
2023



We are hoping for a summer litter from Pyro (AKC GCHB CH Dynasty's Burnin Down The House@DGS RN BCAT CGC TKN) and our home-grown girl Henna (Kilnhurst Crossfire KCGCDS-G)
This has been a long-awaited pairing and we are very excited at the prospect of these pups. Both parents live here with us, they are energetic and active dogs, beloved family companions with excellent temperaments.
They are both fully health tested, of course. This cross will produce red tricolours and red tricolour merles only. (Black-based pups are not possible from red parents.)

January 2023: Due to prior interest there is no availability on this potential litter and we are not taking any more names. This is a courtesy announcement only.



Applying for a Kilnhurst
If you would like to be considered for a Kilnhurst pup from a future litter please take the time to thoroughly read and digest the 'Credo' page (top menu) and the 'Our Breeding Philosophy' section (down there at the bottom of the left hand menu.)
If you are comfortable with our approach and ethics as the breeders of your next dog, to kick start the conversation please introduce yourself with an email containing a completed Questionnaire from the Puppy Application page.


Please note that we are unlikely to respond to puppy enquiries that arrive without a completed Application.