HENNA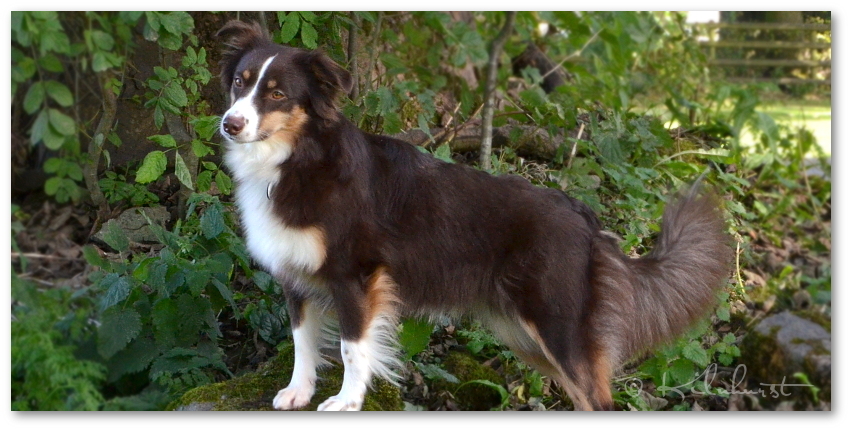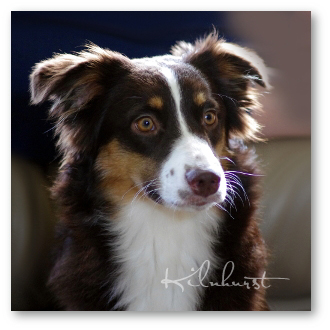 Henna is the daughter of Minx and the granddaughter of Jolly and Roadie, our keeper pup from the last of the Ozzy x Minx litters - the 'Mozzies'. Henna is a force of nature, a hurricane and tornado rolled into one. She's vibrant, clever, energetic and undeniably very pretty. The definition of the term 'brains and dynamite' perhaps ought to be rewritten to include her.
It had been whispered in Minx's ear that if she could build a special mahogany girl that would be fantastic - incredibly, the dream came true! Along came Henna and how perfect she is! Our third generation MAS and everything we had hoped for.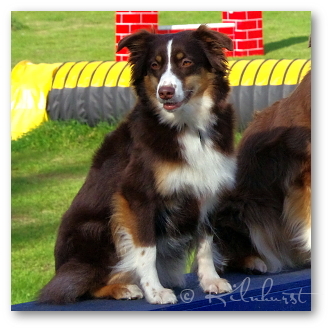 Despite a significant chunk of her basic training being done remotely during lockdown, Henna sailed through the KCGCDS tests, from Puppy to Gold. She has an excellent aptitude for nose-work and is revelling in scentwork, mantrailing and truffle-hunting. She blows us away with her intelligence, enthusiasm and effortless achievement.

Henna's first litter, with the dashing Ocean, was born in April 2022. We have kept a daughter Costa from this litter.



Henna Stats
| | |
| --- | --- |
| Date of birth | 11.11.2019 |
| BVA Hips (HD) | 4:6 |
| BVA Elbows (OCD) | 0:0 |
| Patellas (Putnam 1968) | 0:0 |
| LTV | LTV 0 |
| BVA eye test | cleared annually (most recent 01.10.2022, 2yrs 11mo) |
| DNA Clear (normal) for | CEA/CH, PRCD-PRA, CMR1, HSF4, CD, HUU, NCL6, MDR1, DM, DC, CDDY, CDPA |
| Tail | long, NBT Clear |
| Height | 16.5", 42cm |
| Sire | Dynasty's Ozzy Over The Mountain |
| Dam | Kilnhurst Fireflash KCGCDS-S |