MINX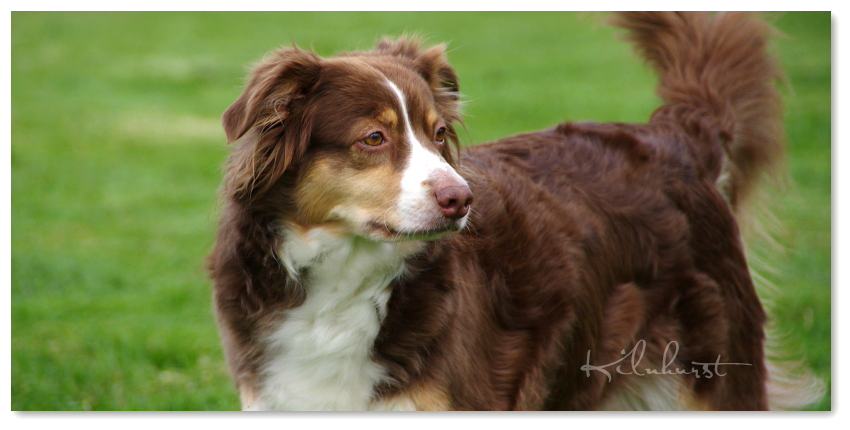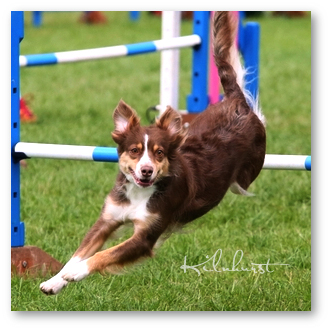 Minx is the daughter of Roadie and Jolly, from their last litter. This effervescent girl is a complete energetic, fun handful. She's bright, she's busy, she's fast, she's cheeky and she's very affectionate. She is extremely people-focused, always happy and genuinely sweet-natured. Minx is an adept vocalist, she can quite literally talk to you and has mastered the word 'Hello' - yes, really!
Minx has gained her herding instinct test, and passed her KCGCDS Bronze and Silver awards in a single session. She competed lightly in Agility at Medium height with several wins, and has sampled Scentwork and Tracking. Her most important job though, as she is quick to point out, is to be Keith's constant and devoted companion and mind-reader.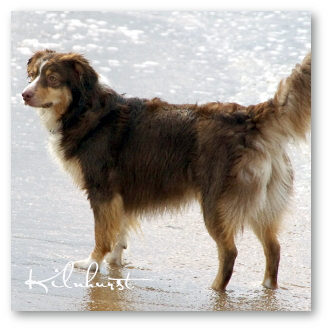 Minx has had three litters by the stunning American dog Ozzy - Dynasty's Ozzy Over The Mountain; in March 2017, September 2018 and November 2019. The 'Mozzies' are an amazing collection of fun, driven and good-looking dogs, we're madly in love with them all. We kept Henna from the final litter.

Minx is a younger sister to Clovis, aunt to Ace, mother to Henna and grandma to Costa.



Minx Stats
| | |
| --- | --- |
| Date of birth | 05.10.2013 |
| BVA Hips (HD) | 4:3 |
| BVA Elbows (OCD) | 0:0 |
| Patellas (Putnam 1968) | 0:0 |
| BVA eye test | cleared annually (most recent 26.08.18, 5yrs) |
| DNA Clear (normal) for | CEA/CH, GPRA, HSF4, CMR1, MDR1, IGS, DM |
| Tail | long |
| Height | 16.5", 42cm |
| Sire | Red Roadie Of Kilnhurst |
| Dam | Bonza's La Jolla Of Kilnhurst |