RÚNI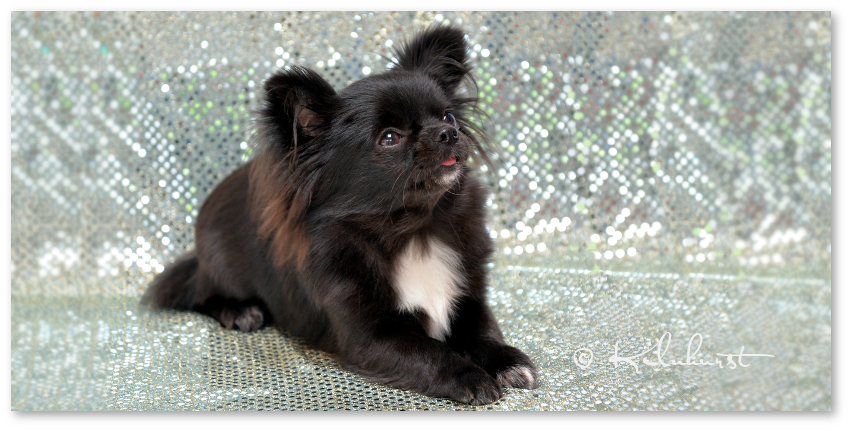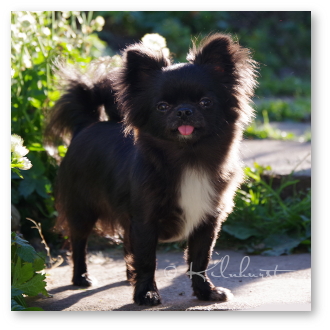 Resistance is futile, look at that face. Welcome to Rúni, a beautiful black bi-colour Longcoat girl who joined the clan in December 2022. Rúni is a bright, happy, affectionate and outgoing character who loves lap snuggles and our constant company. She plays enthusiastically with her big 'sister' Solar, you have to watch your step as they charge around the house at full speed enjoying exuberant games of tag.

The name Rúni is an Old Norse name deriving from the Ancient Germanic "rūnō", meaning 'secret, secret lore, secret knowledge, magic.' Rúni is our little piece of black magic.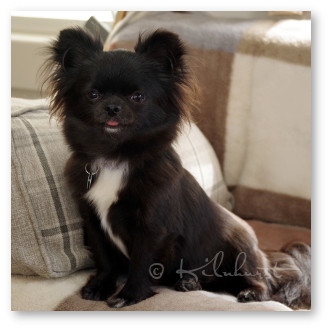 Rúni is a KC registered girl from a Polish import sire and a Russian import dam, her illustrious pedigree is packed full of European show Champions.
Having attended ring-craft classes for several months and grown in confidence, she entered the ring at two Championship breed shows. However it was clear that the show environment wasn't her happy place so our gorgeous girl was retired gracefully after just the two shows, a decision she heartily endorsed!